THERE'S SO MUCH STUFF HERE AND I TRY TO, YOU KNOW, GIVE IT AWAY OR THROW IT AWAY BUT IT'S HARD BECAUSE IT'S PART OF ME.
LIKE, I HAVE MY PHOTOGRAPHS FROM MY FRIENDS AND PAINTINGS THAT MY FRIENDS HAVE DONE AND BOOKS THAT I'VE READ AND RECORDS THAT I LOVE... IT GROUNDS ME.
SO, MAYBE I'M GIVING MYSELF TIME TO GROW UP BY HOLDING IT AND NOT THROWING IT AWAY RIGHT AWAY. I GUESS I'M HOLDING ON TO THE CHILDHOOD BITS THAT I FEEL LIKE WERE KIND OF TAKEN FROM ME WHEN I WAS YOUNG AND FORCED TO GROW UP SO FAST BECAUSE I WAS AN IMMIGRANT...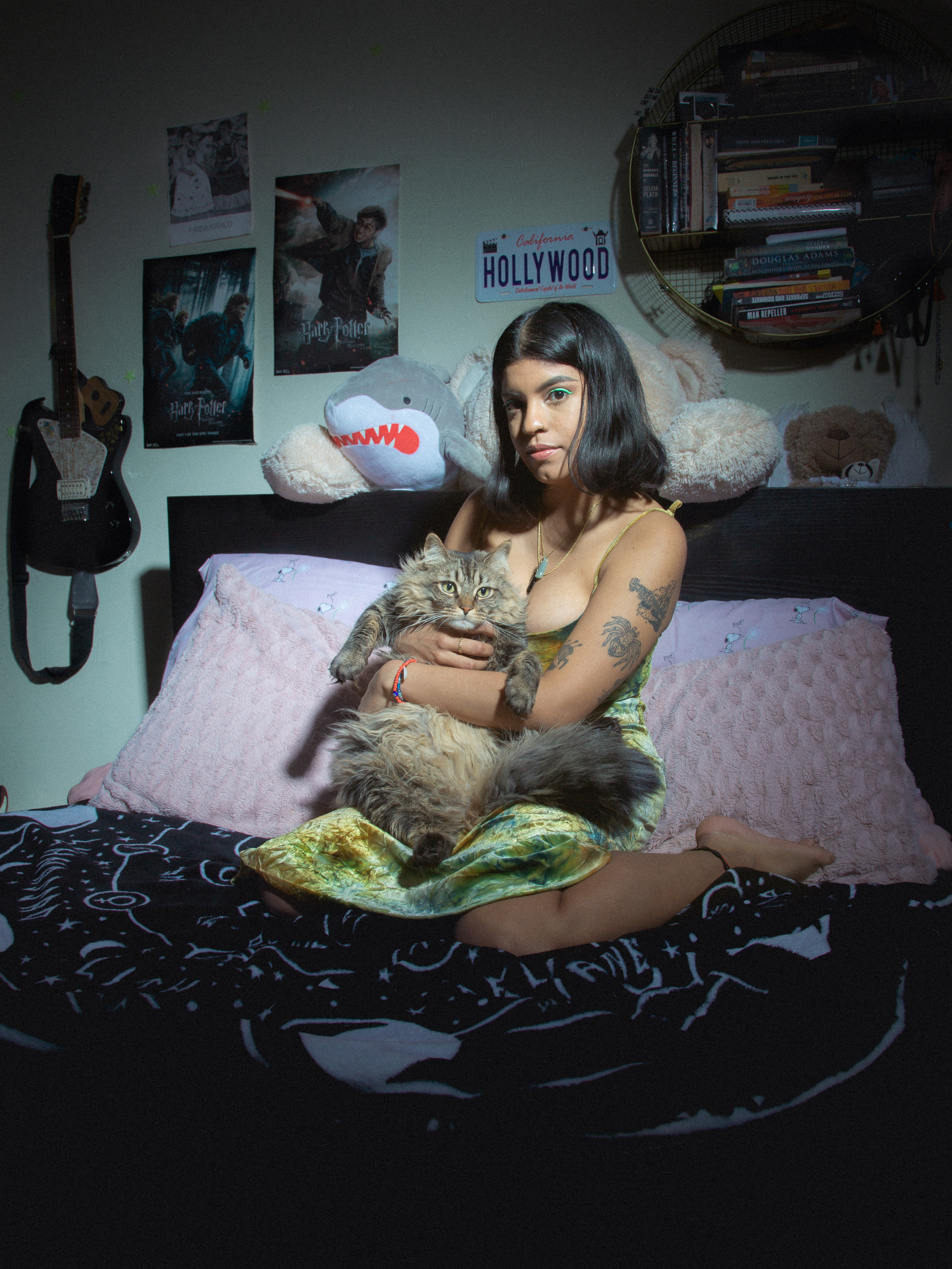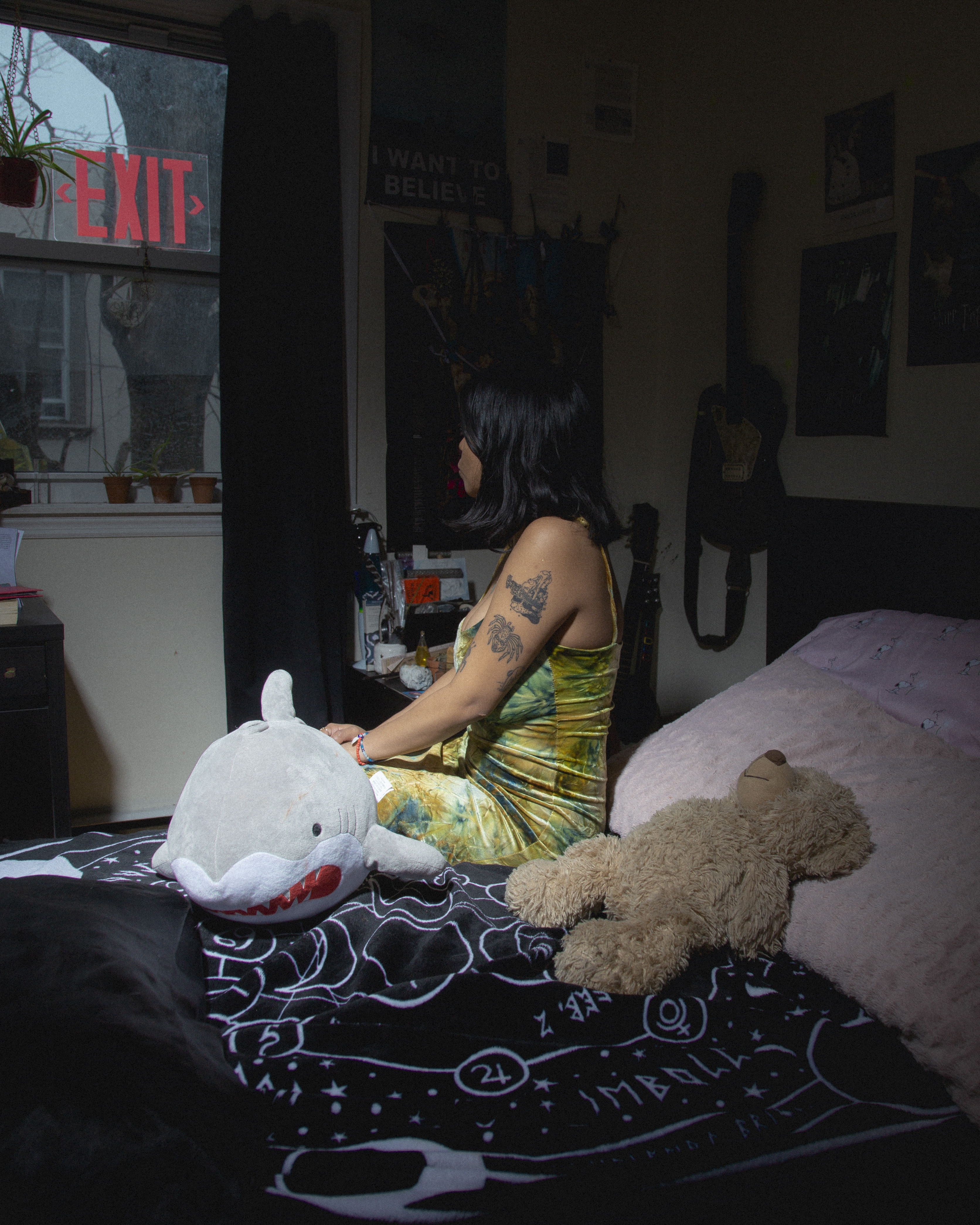 j